Should you apply and  keep this Initial Public Offering (IPO) stock using Buy and Hold Forever strategy, your portfolio should be sitting in a Big Loss!
ICON, KANGER, KRONO, CARIMIN and BPLANT were the Top 5 Loser so far!
The worst performer was the Icon Offshore Berhad, which loss 84% of the value since IPO Listing.
ICON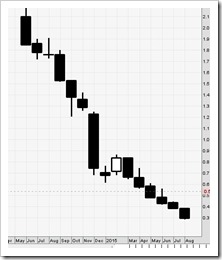 Investing in IPO is not a bed of roses, right?
My guideline is to SELL when the closing price is lower than yesterday price. This is very importance to protect the Capital.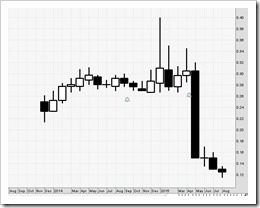 KANGER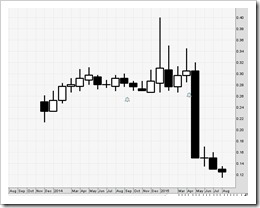 KRONO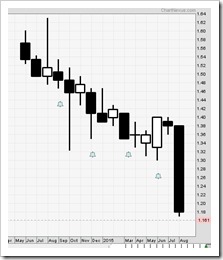 BPLANT

 
| | | | | | |
| --- | --- | --- | --- | --- | --- |
| IPO Date | Stock | Last Done | IPO Price | Profit/Loss(RM) | Profit/Loss |
| 25-Jun-14 | ICON | 0.3 | 1.85 | -1.55 | -84% |
| 23-Dec-13 | KANGER | 0.13 | 0.25 | -0.12 | -48% |
| 15-Dec-14 | KRONO | 0.16 | 0.29 | -0.13 | -45% |
| 10-Nov-14 | CARIMIN | 0.79 | 1.1 | -0.31 | -28% |
| 26-Jun-14 | BPLANT | 1.16 | 1.6 | -0.44 | -28% |
| 15-Aug-14 | REACH | 0.595 | 0.75 | -0.155 | -21% |
| 25-Jul-14 | HHGROUP | 0.375 | 0.45 | -0.075 | -17% |
| 15-May-15 | MALAKOF | 1.51 | 1.8 | -0.29 | -16% |
| 28-Jul-15 | SUNCON | 1.05 | 1.2 | -0.15 | -13% |
| 21-Mar-14 | MYETFID | 0.94 | 1 | -0.06 | -6% |
| 13-Feb-14 | SCH | 0.22 | 0.23 | -0.01 | -4% |
| 07-May-15 | METFSID | 0.97 | 1 | -0.03 | -3% |
---