DEFINITION of 'Fiscal Year-End' or 'Financial Year Ending'
The completion of a one-year, or 12-month, accounting period.
A firm's fiscal year-end does not necessarily need to fall on December 31, and can actually fall on any day throughout the year.
The reason that a company's fiscal year often differs from the calendar year and may not close on December 31 is due to the nature of a company's needs.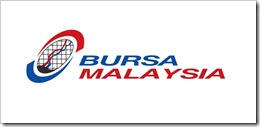 For example, retailers tend to close their books at the end of January due to the large number of December sales.
If the fiscal year-end is too close to a heavy selling season, the company will be hard-pressed to produce its annual financial statements, count inventories, etc. because its manpower will be going toward selling its product. – INVESTOPEDIA
Public Listed Companies With Financial Year Ending In January
| | | |
| --- | --- | --- |
| No | Code | Stock Name |
| 1 | 6399 | ASTRO |
| 2 | 6718 | CRESNDO |
| 3 | 2143 | ECM |
| 4 | 3204 | GKENT |
| 5 | 2127 | IRCB |
| 6 | 3441 | JOHAN |
| 7 | 6769 | KELADI |
| 8 | 5027 | KMLOONG |
| 9 | 8362 | KYM |
| 10 | 5006 | MERGE |
| 11 | 5886 | MINTYE |
| 12 | 7811 | SAPIND |
| 13 | 4596 | SAPRES |
| 14 | 5218 | SKPETRO |
| 15 | 4898 | TA |
| 16 | 5158 | TAGB |
| 17 | 2259 | TALAMT |
| 18 | 7121 | XIANLNG |
| 19 | 7293 | YINSON |
| 20 | 7036 | BORNOIL |
| 21 | 7195 | COMCORP |
| 22 | 7157 | CYL |
| 23 | 7544 | QUALITY |
| 24 | 7439 | TECGUAN |
| 25 | 150 | ASIABIO |
| 26 | 109 | FLONIC |
| 27 | 95 | XINGHE |