You can't live without Internet when travelling?
How to Avoid the Expensive Roaming Charges?
One of the good and cheap way is to get a local 4G sim card.
You don't have to look up for the Free WIFI once you have your own sim card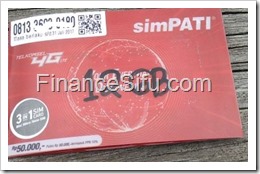 .
I got my 4G Telkomsel SIMpati Prepaid Card at one of the phone shop at Jl Let Jen Suprapto , Yogyakarta, Ngampilan, Indonesia.
It's near to my hotel, EDU Hostel.
It's highly convenient and surprisingly cheap to  buy a local 4G sim card.
There are four  main mobile operators in Indonesia:
1)Telkomsel
2) XL
3) Indosat
4)Smart
Telkomsel is  the best in term of Coverage and reviews. That's the reason I opt for Telkomsel.
Yogyakarta Indonesia Attractions | Travel Guide in 2 Minutes
When and What:
Yogyakarta, Java, Indonesia
00:20 Prambanan temple / Candi Prambanan / Candi Rara Jonggrang
00:37 Malioboro Street
00:51 Jl. Tentara Pelajar
01:00 Public Transport // Bus Stop
01:22 Hotel Neo Malioboro
01:32 Mount Merapi
01:36 Borobudur temple / Barabudur
01:41 Batik Production
Description of Yogyakarta:
The city of Yogyakarta (simply called Jogja) is known as Neverending Asia for its endless attractions and appeal. It is renowned as a center of education (Kota Pelajar), classical Javanese fine art and culture such as batik, ballet, drama, music, poetry, and puppet shows. Yogyakarta was the Indonesian capital during the Indonesian National Revolution from 1945 to 1949.
A unique combination of ancient temples within its proximity, such as the world famous Borobudur and Prambanan temples, its history, traditions, unique Javanese culture and natural forces make Yogyakarta a very worthwhile place to visit in Indonesia.
I purchased 4G Telkomsel's prepaid SIM-card with 12GB Internet quota for Rp60,000(RM20) with 2 months Validity.
Unlike Malaysia mobile Internet quota, Telkomsel have different quota for local Internet, Flash, HOOQ apps etc.
This's what I get when checking my Internet quota:
Anda memiliki:
Kuota Hooq+Viu 5117 MB berlaku s/d 04-04-2017 pkl 23:59
Paket Flash
Kuota LocalData 1157 MB berlaku s/d 04-04-2017 pkl 23:59
Kuota Flash4GLocal 3329 MB berlaku s/d 04-04-2017 pkl 23:59
Kuota Flash 500 MB berlaku s/d 04-04-2017 pkl 23:59
Kuota Data 25 MB berlaku s/d 05-03-2017 pkl 23:59
Anda juga dpt melakukan cek kuota di My Telkomsel App.
So out of 12 GB of Internet quota, 5GB is allocated to HOOQ apps. HOOQ (pronounced as hook) is a video on demand streaming service which I hardly ever used.
In conclusion, I only get 7GB of Internet quota for Rp60,000(RM20)!
The sim card can be used immediately after purchased. So there's no waiting time.
I only managed to used up 2GB of Internet quota during my visit.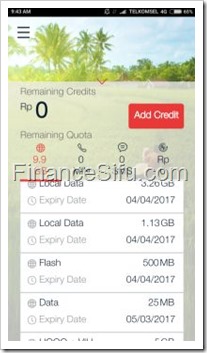 Wonderful Indonesia | Yogyakarta
Jeep Lava Tour Mount Merapi Yogyakarta | Things to do in Indonesia
Borobudur Prambanan temples