I got a lot of the advertising offer via e-mail, for my blogs everyday.
Today I got offer from Josephine Bergson who claimed to represent an advertising department of the LLT Consulting company.
She wish to put their ads (banners) in my blog with a very unbelievable high rate at $950.00/month.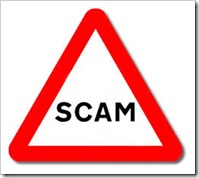 The offer is too good to be true and a Search in Internet show a lot of interesting result.
Should anyone click the link attached, there's high chance your PC will be injected with virus via Java exploit malware.
Therefore, as the precaution, never click any suspicious link and always get your Anti Virus up to date to avoid getting into PC problems later!
This's the e-mail I got:
Hello!
My name is Josephine Bergson representing the advertising department of the
LLT Consulting company. We are interested to place ads (banners), of your
choice, on your websites.
Design and sizes can be seen on our website at
www. lltconsulting. net/ id_ebn0sv4k /
Depending on the banner size you choose we can pay up to $950.00/month.
If you are interested to become an advertising partner please let me hear
from you.
Kind Regards,
Josephine Bergson