Whenever I goes oversea, I always buy the local sim card to avoid the high cost of International data Roaming.
My local Telecommunications company provider is Maxis.
When I visited Lombok, Indonesia recently, Maxis charged RM38/day for non-stop surfing in Indonesia on Telkomsel/Hutchinson.
RM38 is consider very high cost for surfing in Indonesia!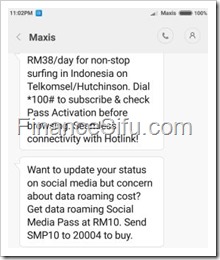 I can easily get a local prepaid Telkomsel to avoid this.
The  sim card  cost me Rp30,000(RM10) with 1.5 GB data quota and valid for 30 days validity.
The Telkomsel  SIM cards are sold at Lombok Airport. It's sold near the international arrival terminal exit.
There are two different SIM card packages.
1) Pay Rp 30,000 for a SIM card that includes 1.5 GB worth of internet data
2) Pay Rp 55,000 for a SIM card that includes 4 GB worth of internet data
The above sim card is used only for internet data and without call credit.
For call credit and internet data package, the cost is much more higher.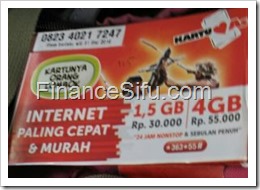 I don't need a high GB of data because my hotel provide Free WIFI access. My main usage is for navigating the Google Map.
After using the sim card for a week in Gili, Lombok, my balance data was 400 MB.
The speed access is in 4G. Therefore high speed data access is always available at Gili Islands and Senggigi.
Do get a phone that have dual sim card slot so you can activate both line at anytime