If you follow this case A Safe Deposit Box Is NEVER The Safest Place then the court ruling maybe comes in a surprise.
The Justice Hue Siew Kheng ruled  that the bank(United Overseas Bank (M) Bhd) was in negligent and order the bank to compensate the couple for RM800,000 on the missing items from their safe deposit box.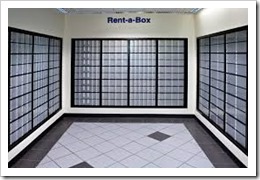 I'm not sure whether the bank would file for an appeal on tis verdict.
This court ruling proves that as long you have a strong case, always fight for your Right even the rental agreement said otherwise.
Do you still want to put your valuable belonging in the safe deposit box?
Bank to pay couple over lost jewellery
The High Court here has ordered a bank to give a couple RM800,000 to compensate them for about RM1.5mil worth of antique jewellery that went missing from their safe deposit box.
Businessman Lee Yaw Lin, 46, and housewife Choo Yoke Peng, 40, sued United Overseas Bank (M) Bhd, demanding RM1,480,514 over the loss of their valuables and an additional RM2mil in aggravated or exemplary damages.
The bank had admitted that the safe deposit box had been broken into on Sept 22, 2012.
However, the bank was unwilling to amicably settle, stating that under the rental agreement, it was only liable to pay up to RM2,500.
Justice Hue Siew Kheng ruled yesterday that the bank was negligent, as despite possessing the password and keys to the safebox, without which the box could not be opened without force, the valuables went missing.
The judge found no element of fraud, thus liability lay with the bank alone.
She noted that the exact value of the items lost could not be determined, saying that the receipt for some of the items went missing at the same time as the items.
"However, I believe that there were family heirlooms in that lockbox and they were indeed stolen," said Justice Hue.
She found RM800,000 to be fair and reasonable amount to compensate the couple and ordered the bank to pay 4% interest per annum until the date of realisation of payment.
She also ordered the bank to pay the couple RM30,000 for legal costs.
Speaking to the press after the judgment, Lee said though he did not get the amount sought, he was satisfied with the judgment as it would be a lesson to other banks.
Lee said his wife did not come for the decision as she could not bear the possibility of the outcome going the other way.
In the suit filed on Dec 3 last year, the cou­ple said the bank had to ensure that individuals responsible for the loss were brought to book.
They claimed to have lost a collection of pure gold and gold, jade and jadeite worth RM300,000, watches worth RM75,000, vintage notes and coins valued at RM20,000, diamonds worth RM850,000 and other items valued at RM235,514.
fr:www.thestar.com.my/News/Nation/2014/11/28/Bank-to-pay-couple-over-lost-jewellery-Valuables-missing-after-safety-box-broken-into/