I just came back from Hong Kong by travelling solo last month.
My return flight via Airasia, from Klia2 cost me only RM400.
Since Macau is just one hour away from Hong Kong via ferry, I never missed the opportunity to visit the popular casinos and one of the oldest European settlement in the Orient! It was done on a day trip.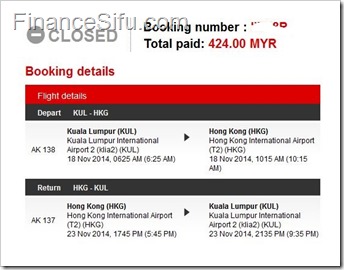 There is no time difference so you no need to adjust your clock. The Total Flying Time from klia2 to Hong Kong International Airport is about 3 hour and 40 minutes.
In additional, for us(Malaysian) NO VISA is Required when travelling to Hong Kong and Macau!
Hong Kong has to much to explore and basically an expensive city to travel especially with our weakening RM currency.
A simple decent meal will cost minimum around RM15 while eating outside. So do Budget your meal allowance to be around RM100 a day(for 3 meals a day)
I spend 6 days and 5 nights in Hong Kong.
Generally, Hong Kong is very easy to travel and friendly to solo traveller. Their transportation especially the Mass Transit Railway(MTR) was very efficient.
Most of the main tourist attraction(i.e Ngong Ping 360, Tian Tan Buddha, Hong Kong Museum of Art etc) are well connected via MTR. Therefore you can save money as you don't need any Tour Guide.
I will share my detail itinerary of 6 days and 5 nights in Hong Kong, and useful travel tips,  in my upcoming post.
The picture above showed RM424 because I ordered the inflight meal i.e Tomato Rice with Ayam Percik and Bukhara Briyani. Each meal cost me RM12.