The Minority Shareholder Watchdog Group(MSWG) is now having a promotion offering FREE subscription to their retail subscribers. It normally cost RM50 per year, to join to be their retail subscribers.
I've joined the service last year and found out their MSWG Monitoring Service was very useful especially on MSWG Letters to Public Listed Companies(PLC) and copy of PLC Reply Letters to MSWG Questions.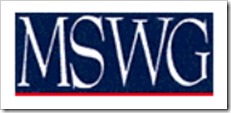 Not all the company will published their reply to MSWG. Therefore, you need to access it in MSWG's website. This service is only open to paid member.
Since MSWG offer this free promotion, do remember to sign up. I'm not sure when this offer will be close.
Do contact them for more information:
MINORITY SHAREHOLDER WATCHDOG GROUP
(BADAN PENGAWAS PEMEGANG SAHAM MINORITI BERHAD)
11th FLOOR, BANGUNAN KWSP
NO. 3, CHANGKAT RAJA CHULAN
OFF JALAN RAJA CHULAN
50200 KUALA LUMPUR, MALAYSIA
Tel: (603) 2070 9090
Retail subscribers Benefits include:
1) Access to MSWG Monitoring Services, including:
a) MSWG Letters to PLCs
b) PLC Reply Letters to MSWG's Questions
2) Special 30% discount on MSWG Investor Education Programmes
3) Special 30% discount for all MSWG publication
4) Complimentary Publications:
MCG Index 2009, 2010, 2011
5) Priority booking for MSWG's Investor Education Programmes
6)Access to MCG Index materials, including:
a) Corporate Governance Base Sample Scorecard
b) Bonus & Penalty Sample Scorecard
c) Corporate Responsibility Sample Scorecard
d) Analyst Input Sample Scorecard
7) Asean CG Score Cards:
ASEAN CG Scorecard for MSWG_Bonus, PartA, PartB, Part C, Part D, Part E, Penalty
8) A  complimentary one-year subscription to MSWG's weekly E-Newsletter "The Observer"
MSWGs new survey to promote PLCs with good corporate governance
About The Minority Shareholder Watchdog Group (MSWG)
The Minority Shareholder Watchdog Group (MSWG) was established as a government initiative in the year 2000 as part of a broader capital market framework to protect the interests of minority shareholders through shareholder activism. It is one avenue of market discipline to encourage good governance amongst public listed companies with the objective of raising shareholder value over time.
Over the years MSWG has evolved into an independent research organization on corporate governance matters. MSWG provides a platform and a collective voice to both retail and institutional minority shareholders, and it advises on voting at general meetings of public listed companies. This has been the first step towards encouraging shareholder activism without recourse to the courts.
MSWG's objectives are set out in a Charter under its Memorandum and Articles of Association. These objectives include:
To become the Forum on minority shareholders' experiences in the context of the Malaysian Code on Corporate Governance, the Securities Commission's Disclosure-Based Regulations, and the Capital Markets Masterplans.
To become the Think-Tank and Resource Centre for minority interest and corporate governance matters in Malaysia.
To develop and disseminate the educational aspects of corporate governance.
To become the platform to initiate collective shareholder activism on questionable practices by management of public listed companies.
To influence the decision making process in public listed companies as the leader for minority shareholders' legitimate rights and interests.
To monitor for breaches and non-compliance in corporate governance practices by public listed companies.
To initiate where appropriate, reports to regulatory authorities and transforming MSWG into an effective deterrent of such events or activities that can be against the interest of the minority shareholders.
MSWG's four founding organisations are:
Armed Forces Fund Board (Lembaga Tabung Angkatan Tentera)
National Equity Corporation (Permodalan Nasional Berhad)
Social Security Organisation (Pertubuhan Keselamatan Sosial)
Pilgrimage Board (Lembaga Tabung Haji)
The founding organisations provided funding for MSWG's start-up and establishment.
Currently, MSWG is substantially funded by the Capital Market Development Fund, as well as through sales of its own products and services. Additional information on the founding organisations is provided below.
source: MSWG website
5th Annual Corporate Governance Summit Day 1 Session 4