Is Ho Chi Minh City(Saigon) Safe To Visit Now?
Last month we saw the local people doing some anti-China protest by looting and many factories owned by businessmen from Taiwan, Japan, South Korea and Singapore in industrial zones of Binh Duong and Dong Nai, were damaged severely.
Taiwan have issued a yellow and orange travel alert for Ho Chi Minh City at that time.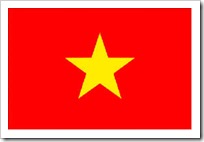 Since I am travelling there soon, I tried to get advice from our Ministry Of Foreign Affairs Malaysia.
This is reply I got from them. They response very fast. Good jobs!

Basically, it's safe to travel to  Ho Chi Minh City now.
===============
Dear Mr. Alan,
I refer to your email on the above matter.
2.        For your kind information, our Embassy in Ho Chi Minh City informed us
that the situation in Ho Chi Minh City has resumed back to normal and is currently under control. Almost all companies have also resumed their operations.
Thus, our Embassy informed us that at this moment, it is not necessary to issue any travel advisory to Vietnam.
3.         However, the Ministry of Foreign Affairs would like to advise all
Malaysian visitors to be vigilant during their visit to Vietnam and to avoid
visiting any affected areas.
4.         The above is for your kind information and attention please.
Regards,
Thank you.
NAIM BIN MAZLAN  l  Assistant Secretary (CLMV)
CLMV & Oceania Division
KEMENTERIAN LUAR NEGERI MALAYSIA
(MINISTRY OF FOREIGN AFFAIRS MALAYSIA)
No. 1, Jalan Wisma Putra Presint 2, 62602, Putrajaya.
Tel: 03-8887 4400 I Direct Line: 03-8887 4494 I Fax: 03-8888 5881
==========
Saudara Alan,
Untuk makluman saudara, keadaan di Ho Chi Minh City adalah selamat untuk dilawati.
Setakat ini, belum ada kejadian yang tidak diingini berlaku di Ho Chi Minh City.
Sila pastikan pasport, hp serta barang-barang berharga yang dibawa sentiasa diawasi dan berada dalam keadaan selamat kerana banyak kejadian kecurian yang mensasarkan warga asing berlaku di sini.
Kejadian samun yang mensasarkan warga asing dengan menggunakan motorsikal atau teksi juga kerap berlaku.
Pihak saudara juga dinasihati supaya tidak terpedaya dengan 'tawaran perkhidmatan oleh orang yang tidak dikenali semasa berada di sini nanti.
Sekian.
Zahirudin Abd Wahid
Konsul Muda
Konsulat Jeneral Malaysia
Ho Chi Minh City
HP : +84 1268795411
======
Things to do in Saigon Travel Video | Top Attractions in Ho Chi Minh City, Vietnam
Ho Chi Minh City (Saigon), Vietnam Travel Video Guide
Sai Gon/ Ho Chi Minh City Travel Video Guide
Travel chanel Ho Chi Minh city
2014 Downtown Saigon Ho Chi Minh City Motorbike Ride
Crossing the street in Saigon (Ho Chi Minh City – Vietnam)
Arriving Ho Chi Minh City